Junk Removal Service Richmond
Junk Removal Service Richmond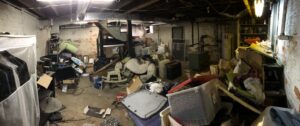 ​Junk. Junk never changes. No matter who you are or what you do, junk is a fact of life. Whether or not we mean to, we can accumulate years and years worth of things that at one point in time held value and meaning to us. After a while though, what do you do with the ever growing stockpile? It is possible to sequester it, much like the phrase "out of sight, out of mind," but there's only so much space in your residence or place of business. What happens when you need to downsize, or no longer have the capacity to store all that junk? Our friendly, professional team of Junk Goats will swoop in to the rescue! Spring cleaning, storage container de-cluttering, or clearing debris and bric-a-brac from your attic – no matter the job, we at Junk Goats Junk Removal Service Richmond  are ready to help you!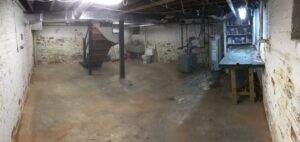 What does junk entail, exactly? Well, it's a broad category, to be sure, but it's best defined as old or discarded articles that are of little or no value to you, the owner. Over time junk can build and build and build until it becomes too much for just one person to handle. No matter what it once was, our experienced team at Junk Goats Junk Removal Service Richmond would love to help you remove it in a safe, efficient, and responsible way. So what can we help get hauled away for you? Here are a few examples of junk we have removed, including:
Trees limbs / leaves / yard debris – living in the great Commonwealth of Virginia, our scenery and landscape is unmatched, but such gorgeous foliage comes with a downside. Tree limbs, leaves, and other yard scraps are the bane of many a homeowner's existence come fall. However, none of them are a match for our talented team of Junk Goats.
Unwanted toys / games / playsets – tired of stepping on building blocks years after they've been played with? Give us a call and never fret again about unkempt playrooms! We also donate any items that can be considered 'lightly used,' so we would love to help you pay it forward!
Old, funky clothes – Disco (unfortunately) isn't making that comeback – so maybe it's time to get rid of that mountain of flared bottom jeans and rhinestone jackets? We can dig it – or better yet, remove it!
Books, tapes, CDs, records, video games, etc. – media has increasingly gotten smaller and easier to handle over the decades. One terabyte of storage in the cloud has the same storage capabilities as 3,500 compact discs – a difference of almost nine hundred pounds in weight! Let Junk Goats Junk Removal Service Richmond take that weight off your shoulders (and out of your space!) for you.
Construction debris – Renovating your space is a big enough task before you take into account the collection and removal of all that extra building material. Fortunately, our capable team of Goats is ready and willing to help remove it all, from minor debris, concrete and building materials, and even 'untouchable' items such as old toilets!
Other miscellaneous items – shipping and moving boxes, pallets, unneeded paperwork, debris and trash. If you've got it, and don't want it, give us a call!
Unfortunately, there are some items we will not be able to remove. Hazardous materials such as used oil pans, old paint, biohazardous material, fertilizers, pesticides and spray paints cannot be taken. If a liquid cannot be reasonably and safely disposed of in a storm drain, we are unable to take it with the safety standards that Junk Goats prides itself on upholding.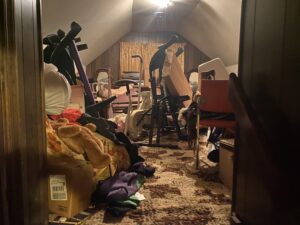 ​You'll notice the Junk Goats Junk Removal Service Richmond  difference right away as our attentive and courteous Goats will help guide you through each step of the junk removal process. Our team works with you to determine the best date and time to schedule a free, firm, and no obligation quote. Before we've even left the parking lot, a full check over of the Junk Goats truck is completed to ensure a safe and efficient journey to and from your location. Approximately thirty minutes before arrival, our Junk Goats will place a courtesy call to you, letting you know they are on their way. Once there, our affable crew will give your junk the free, firm, in person, no obligation quote for the requested services – and with your approval, they'll begin working right then and there to guarantee a clean and clear space where your rubbish once was. After the job is performed to the customer's satisfaction, our Junk Goats crew does another check of the truck, making certain of tire pressure and fluid levels before securing your junk securely and reliably. Junk Goats goes the extra mile for our customers and the community we love to serve!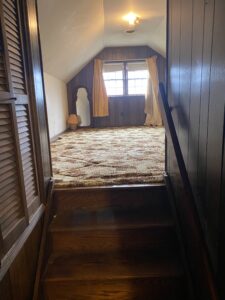 When we arrive on site and are given the go ahead after your free, firm no obligation quote, our Goats crew will work quickly and efficiently to get rid of everything you need. Junk Goats Junk Removal Services Richmond  go out of their way to take extra precautions, to ensure that all safety standards are being upheld, and that no damage occurs to your property. Our Goats will make certain you will not have to lift a finger as they gather and secure your junk and clean the area (or areas!) it was accumulating in. Once our customer has the peace of mind that the job has been done to their liking, our Goats can take payment right then and there for your convenience! We accept all major credit cards, checks, and cash, as well as Apple Pay and Google Pay.
So whether you're doing some light cleanup, a renovation of your living space or need to downsize, our friendly, professional and courteous crew here at Junk Goats Junk Removal Service Richmond l are more than happy to help you get rid of your junk so you can get back to doing what is important. Reaching out to us is easy! You can give us a call today at (804) 494-7999, or book us online for your free, firm, no obligation quote.