Refrigerator Removal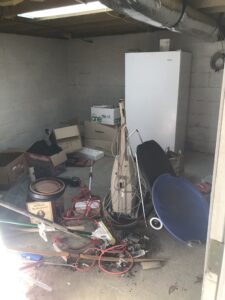 Fridge removal can be quite the task. As humans, we use refrigerators and freezers multiple times in our day to day lives. Not only do refrigerators help to keep fresh fruits and vegetables for longer periods of time until we are ready to consume them, but their counterpart in the freezer helps store things long term. Avid outdoor enthusiasts will also recognize that chest freezers, while large and bulky, are perfect to hold any game they might have been able to 'bag' while out on a hunt. All in all, they are one of the most useful pieces of technology we use daily. Having said that, they are also all fairly large, bulky, and awkward to move thanks to their swinging doors. What happens when that selfsame regularly used refrigerator or freezer breaks down and needs to be replaced? The Junk Goats Junk Removal Service Richmond crew will be there to help save the day!
We here at Junk Goats Junk Removal Service Richmond understand how useful and necessary these everyday items are, and we also understand that they can be a pain (figuratively and literally!) to move. Without the right set of equipment, even getting a standard stand-up refrigerator to move just a few feet can be an arduous task – much less getting it through a doorway, or worse yet, up or down a flight of stairs! Now imagine it is not a standard refrigerator, but a deep, long storage chest freezer. The situation may seem dire, but with the mind boggling professionalism, service, and expertise of the Junk Goats Junk Removal Service Richmond crew, we go out of our way to put the customer's mind at ease. Let us do the heavy lifting for you so you can get back to doing what's important.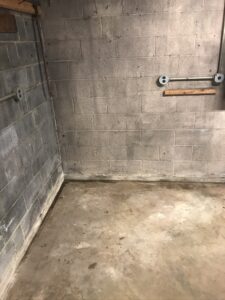 Our professional crew of junk removal experts at Junk Goats Junk Removal Service Richmond  have the experience and know how to be able to haul away even the most awkwardly shaped and placed appliances you could possibly have. When you choose to work with the best junk removal service in town, you can rest assured that not only will we be able to take your junk away for you, but we will do it in the safest and most efficient method possible. The Junk Goats team takes extra care when removing items from indoors – not just to prevent any damage to themselves, but to the area your item was in as well as the property we must move through to haul it away. We go the extra mile for our customers to give them the peace of mind that could only come with the best junk removal service in the greater Richmond metro area.
In order to deliver the most mind boggling junk removal service in Richmond, we make sure that at each step of our process, our courteous and professional crew goes above and beyond expectations. We always offer a free, firm, and no obligation quote for your items when we see them in person – all up front with no hidden fees or extra charges! At this point, you might be asking yourself how you can get the ball rolling on getting your old, broken down and unwanted fridges and freezers removed. There are two ways to start: by visiting our website at www.junkgoatsrichmond.com and filling out our online booking request form, or by giving our offices a call at (804) 494-7999 to schedule your free, firm, and no obligation estimate for junk removal!
One of the many hazards of moving a piece of equipment of this size is tripping, whether it be over a loose cord or because a door has accidentally swung open. When our Junk Goats Junk Removal Service Richmond team arrives, they'll be able to accurately assess everything they will need to do in order to carry your junk away without damaging each other or your property. Any loose wires and cables, such as the power cord, will be safely disconnected. Each of these machines run via the usage of electricity and we do not take the dangers of it lightly. The Junk Goats Junk Removal team will take care to then tie up each of these wires so that they will be out of the way during removal – not just as a tripping hazard, but also to prevent them from damaging your walls and other items. Stagnant, standing water in your appliances is also a possibility. If applicable, our Goats will take the time before moving your appliance to wipe out as much as we can, not only to help lessen the weight of the object, but also to protect your home or business from any water damage.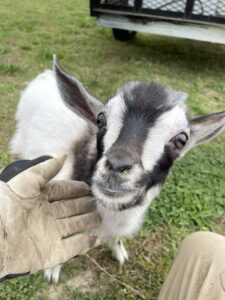 When the Junk Goats Junk Removal Service Richmond are called to do a job, they make sure to come prepared. For 99% of refrigerator and freezers, we will utilize a dolly and straps if necessary to help get your item mobile for removal. This is, of course, after we've done a check around the unit to disconnect wires and cables as well as check for any water. For items that may be on another floor of the house, we take the utmost precaution to protect ourselves, our client, and the environment. You can rest assured that with the Junk Goats Junk Removal team on your side, your long storage freezer in the attic or that extra basement refrigerator that cut out on you will be gone with a smile. We will even gladly take any unwanted miniature fridges as well, regardless of their location in your house, with the same care and expertise you would expect from removing a full size refrigerator. There are a few items that we are unable to remove due to their hazardous nature, including any liquids that cannot be reasonably and safely poured down a storm drain, such as antifreeze.
No matter the size of it or what it was used for, once they stop running, refrigerators and freezers can be a real piece of junk. So what are you waiting for? Let the best junk removal team in Richmond, Virginia take the weight off your mind and out of your house! Give us a call today at (804) 494-7999 or fill out our online booking form at www.junkgoatsrichmond.com now to get a free, firm, and no obligation quote scheduled to remove your junk!