House Cleanout
​There can be many reasons to need an apartment or a house to be cleaned out. A landlord's tenant might have left them quite literally in the lurch with an apartment, or even a house, full of junk that suddenly needs to be removed. The passing of a loved one sometimes leaves behind much more than was originally expected, or even another dwelling. Perhaps there's a set of apartment units that need to be cleared out before they can be refreshed for incoming students or others. While there are an infinitesimal amount of causes for these situations, the fact of the matter is they can be overwhelmingly stressful for those who suddenly are faced with them. Thankfully, you will not have to tackle such a big task by yourself – the Junk Goats Junk Removal Service Richmond squad, serving the greater Richmond metro area, are standing by ready to help you with your task, no matter the size.
From the very first step in the process, you will recognize our mind boggling professionalism and commitment to service. Our Junk Removal Service Richmond team not only has the empathy and understanding to help you tackle your project in your time of need, but the expertise necessary to do it as safely and efficiently as possible. After scheduling a free, firm, and no obligation estimate by either calling our offices at (804) 494-7999 or visiting our website at www.junkgoatsrichmond.com, we will have our Junk Goats crew come out to do a thorough look over of your items. For most house and apartment cleanouts, we like to schedule a large block of time to be able to safely and comprehensively clear all of your junk. After our walkthrough, if we do not need to reschedule, our hardworking Junk Goats get to work right then and there, loading your trash and debris into our truck. We make sure everything that we load is securely contained, and to that end, we cover our truck with a tarp to keep everything inside for the duration.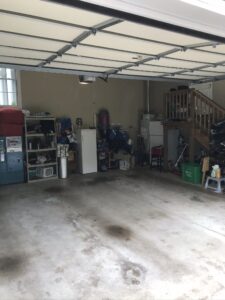 In addition to those safety measures, we at Junk Goats Junk Removal Service Richmond take every precaution we can to ensure the safety of our workers as well as your property. Anything that may have been powered via electricity or with a cord will have it safely disconnected before the cord is wrapped up to prevent it catching on other items or our feet. Tripping while carrying junk is not something anybody wants to do! Great care is taken with large and bulky items, and the Junk Goats never leave someone behind – if necessary, we will always team lift those heavier items. We remain vigilant of your property the entire time we are working with you as well, ensuring that there is no damage incurred from our removal service. Our courteous team of Junk Goats even goes the extra mile to clean the spaces where there once stood your rubbish. Working with the Junk Goats, you will be glad to have the best junk removal service in the greater Richmond metro area lifting your burdens for you.
Multiple rooms may require several visits to unload your junk at the appropriate location. While we call ourselves 'Junk Goats,' we understand that sometimes the items found during house and apartment cleanouts are lightly used and can be repurposed. Consequently, we at Junk Goats Junk Removal Service Richmond  are more than happy to take these items to a donation center of your choice. We understand that while you may no longer have a use for the item, it could most certainly find love in another home – just let us know you would like certain items donated and we will gladly haul them to a local donation center. If you have a specific organization that you would prefer, we would be more than happy to take your items there as well. The Junk Goats can even get you a donation receipt for tax purposes. It is all a part of how we can deliver on the promise of the mind boggling service, professionalism, and quality.
Sometimes, it's not just indoors that was left needing the care and services of the Junk Goats Junk Removal Service Richmond team, but the lawn area, patio, decks, and the backyard as well. Wherever there may be junk on your property, it is our great pleasure at Junk Goats Junk Removal Services to haul it away. When we finish with the interior of the property, taking precautions to make sure of the safety and integrity of our surroundings, we will take on any extra items that have been left outside. Barbecue grills, old lawn furniture, even complete children's playsets – the Junk Goats have the ability and the know how to help remove them for good. However, for large items like a playground set, our Goats crew will more than likely need to get their hands dirty with a little bit of demolition to ensure that the item can be safely and easily taken away. In that case, we will make sure that we have the right tools for the job, no matter what they are. We utilize hammers, drills, Sawzall, sledges, and other implements in order to facilitate demolition in a safety oriented manner. Once again, we always make sure to go the extra mile and clean the area where your junk once stood, taking extra care to find any items that may not have made the trip from yard to truck.
At Junk Goats Junk Removal Service Richmond, we want to help put your mind at ease that you have decided to work with the experts. Our friendly and qualified staff will assist you every step of the way to truly give you the mind boggling service we pride ourselves in. If you have a property that needs to be thoroughly cleaned of its belongings, no matter the size, we are here for you. Give our offices a call today at (804) 494-7999 or check out our website at www.junkgoatsrichmond.com, where you will be able to book a request for our firm, free, and no obligation estimate to have your property cleared out. We can't wait to work with you!